Some say you've got to take the good with the bad, and I guess that's the theme of today's blog. I've recently been working on a couple of courses in Articulate, a rapid authoring tool in which you can build professional online instruction and interactions such as multi-response, in Engage, Presenter and Quizmaker. From colour schemes on hotspots and drag and drop tabs, to personalised individual feedback on multi-choice quizzes, Articulate allows you to tailor every course to your needs, and for that, it's brilliant. But every fairytale has its trials, and with its hidden file settings and disobedient applications, Articulate is no exception. 'Simple' interactions have sprouted several problematic gremlins in my courses – gremlins with a deft ability to escape a number of computers and baffle the developer. So with that in mind, here it is: a quick-fire review of Articulate – the good, the bad, and the downright ugly!
Why we should treasure it:
It's fast. Articulate isn't part of the 'rapid authoring tool' family for nothing.
Unlike Adobe Flash, output in Articulate interactions have Flash content, and launch in Flash player, but this Flash content is self contained, and 'invisible' to the user. All you need to remember is that Flash player must be installed when running the course. Simple.
It's familiar. Remember when Microsoft Office first erupted onto the scene, and we all had to learn how to incorporate PowerPoint into our business meetings? The part of us that wilted as we realised that the childish fun flipchart doodles provided was no more? Now PowerPoint has come of age, and we bow our heads in respect, at this simple but mighty tool proudly presents itself as the plug-in template for Articulate presenter. Operating in the exact same way as PPT, changing text, player templates and colour schemes couldn't be easier.
It's straightforward. Building basic interactions in Articulate's Engage and Quizmaker applications is really simple. Forget about HTML programming, because with Articulate non-developers can literally select which interactions they want to integrate from drag and drop, to multi-choice questions and just type or copy in whatever questions, options or feedback they want. The 'more complicated' stuff, like importing audio is really just as easy. You import audio' in almost the same way as you would upload a file or image in PPT. It looks professional – complex even – and it takes just minutes to build.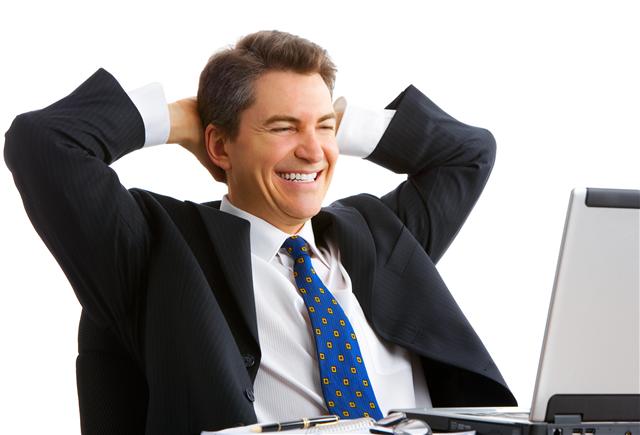 Why we should banish it:
It's tedious. If you need to make a change to interactions in the course, such as the amount of attempts users are allowed when answering questions, you can't make a universal change – the developer must go through each slide and check that elements are checked/unchecked in the toolbar or change menu. An 'apply to all' function would really help here, and quicken the pace, too.
'Hidden' applications are also common. There have been times where I have selected "3 points" to reward correct responses in interactions, only to find that I have to select this application somewhere else as well, in order for the change to take effect. Having to trawl through different menus to check this adds time to development, and is rather frustrating, when one check-box enabling or disabling a function would be adequate.
It's so elusive! We have experienced issues with projects that we've developed in Articulate. Audio transcripts will disappear from some notes tabs when published and transcripts appear in other slides where there is no audio.
However, the difficult, and most time consuming aspect of these issues, is that they surface on some computers, and not others. Even after checking browser and Flash player settings and versions, these issues can dodge diagnostics by picking and choosing when they will replicate on other stations. It has been a notorious issue, one which we have solved by calling in the big dogs: the Articulate engineers themselves. Interestingly, the engineer told me that the issue I was facing is a known (and underpublicized) fault with the software which Articulate has so far been unable to fix. After a great deal of searching, I found the work-around for this issue on the Articulate website but alas, it didn't work! 110 dollars later, the engineer was more than happy to talk me through an improved version of the work-around. All this extra work wreaks havoc on project budgets and can test even the best client relationships. My only question now is, will Articulate's solution (when it arrives) be available as a free update or will we all have to purchase a new and improved version of the software? Fortunately, you can get around some of these bugs by developing your own player template in Flash, rather than using Articulate's default template. We've used our own customised player template with much success – it looksand works better. And if you build your quiz and interaction screens in Flash too then you can avoid some of the other problems that I've outlined above. But then one gets to wondering: if most of the course is built in Flash, then why bother with Articulate at all? From our client's perspectives, one of Articulate's key virtues is that it allows them to easily edit the course in-house. But the more Flash based content you use, the less editable the course becomes. So there it is – the good and the bad. Articulate can be a great tool when you've got the time, budget and patience. Otherwise it might leave you feeling as if you've bitten into a poisoned apple – more than you could chew. Of course, in real life, it's not as simple as 'banishing' a programme, or an important piece of software, no matter how much we sometimes might want to. And there are some extremely useful and detailed user manuals out there which can help non-developers through the vast majority of issues, step by step. But for now I'll retire to my mystical world, a lost heroine dreaming for a hundred years, about Articulate…or maybe just until Monday.